Date: 06/22/2020 - Upvotes : 77 - Words : 292
Handmade HIVE wooden pendant
Here is our new creation : The realization of the HIVE pendant.
This object is handcrafted, with French wood from ecological sector. It measures 27mm wide by 36mm high.
For a soft and contrasting appearance, the pendant is polished and then soaked for 12 hours in a bath of 100% natural linseed oil. All this gives a singular elegance, bringing out the relief of the HIVE logo.
But that's not all, an inscription can be engraved on the back for free (a nickname, a first name, ...).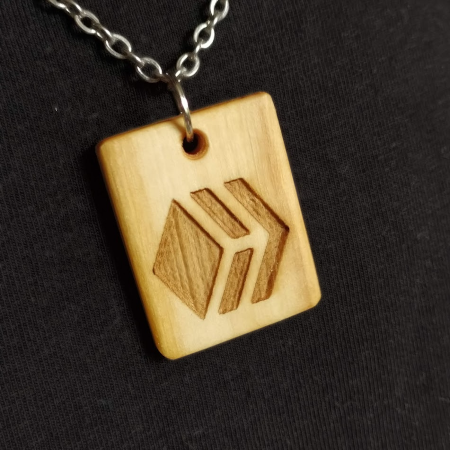 Your support is important
The purchase of this pendant allows us to support us in the realization of several projects concerning HIVE:
Promote the French-speaking community @laruche and bring new users to HIVE
Allow the development of SuperHive, the tool that turns your HIVE profile into a real blog
Speed up the development of Authentika which allows you to digitally sign a file and insert it on the blockchain (to avoid copyright infringements)
Continue to write tutorials in French at @comprendre.hive
Other projects to come in the near future.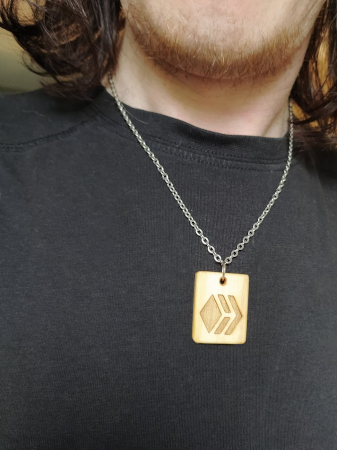 This pendant is for sale
It is available for sale in HIVE. If you wish to acquire this pendant (to put on a chain or a key ring), For metropolitan french people, it is available for 80 HIVE. For the rest of the world, the shipping costs being more expensive, it remains available for 95 HIVE.
If you want to add a black cotton cord, you will need to add 10 HIVE.
To order, nothing could be simpler, just contact me:
By email: contact | AT | florent-kosmala.fr
By Discord: bambukah#3750
The shipping time is five days for France and ten days for the rest of the world.
---