Date: 11/26/2021 - Upvotes : 109 - Words : 190
HE-Twitch - Your donation bot for streamers accepting Hive-Engine Tokens!
If you want the french version, go to the French post.
@itharagaian and @bambukah are happy to present HE-Twitch! Hoping you're gonna love it!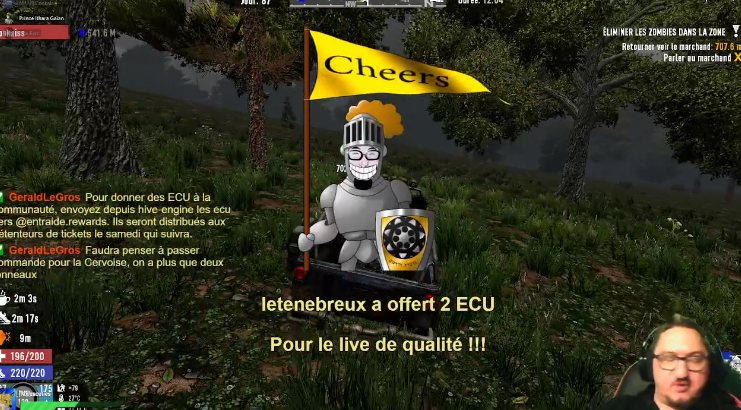 What does it do ?
HE-Twitch is a PHP script made for streamers having a HIVE account. The script allows to print an animation on the live stream, with a sound played for each Hive-engine token donation.
https://clips.twitch.tv/AttractiveSlickCrocodileUncleNox-g5u55wPgB5CE9Ng_
Example: @itharagaian is accepting ECU donations on his Twitch Stream
Available for free as open source
HE-Twitch is open source and already available on official GitHub. Feel free to download it for free.
What's next
In the near future you will be able to:
Accept Hive and HBD
Follow several HE tokens at the same time
Following demand, we can check feasability of hosting a webservice (without installation) to use this script without technical knowledge.
Ideas Remarks and Comments...
We are available in the comment section for all return of experience, or good ideas. And be sure to upvote and reblog to support our project!
Community Rewards
Rewards from votes on this post will be shared between the community for which the project was made (@entraide.rewards), the dev (@bambukah) and the one who brought the idea (@itharagaian).
---