Date: 01/13/2023 - Upvotes : 91 - Words : 1002
My goals in 2023
It's my first time to write my HIVE and life goals for the year, but today is a great day. I just have 2000 HP! Thank you very much my friend @jamerussell to help me for the 3 last HP needed!
So here is it, the first post of my goals in 2023!
HIVE Goals

Try to have 3,000 HP
Of course, after 2k HP, I want more and more. I want to show you i believe in the HIVE ecosystem more than you already know.
HIVE is really a (big) part of my life, but not only my personal life...
Build the best PHP library for HIVE
Many people ask me "Why you try to build this PHP library?" It's really simple:
PHP 8 is more useable than previous versions,
Many websites & devs uses PHP,
HIVE don't have a really good PHP lib.
That's why I create the Hive PHP Lib and this year, I want to build the best library to attract more devs and more businesses/companies to use it. We need to attract more users, more devs, more and more things on HIVE ecosystem, I'll try to attract more PHP devs/companies, so you can try to attract the other ones!
Take my projects to bigger level
For those who don't know, I have many projects on this blockchain:
SuperHive: build your own HIVE-based blog,
Hive Multi Staker: Claim, stake or unstake all your HiveEngine tokens,
HiveLive: Add HIVE / HBD and HiveEngine tokens donation to your stream or service
This year will be my HIVE year. I'll take them to another bigger level. I love to build on this blockchain, and I'll show you what I can made!
Finish projects
You know, I was involved in many projects in HIVE but with my personal and health issues, I couldn't finish them. Now,, you'll see later, I can do more thing in a better way.
I need to finish more projects this year. I wish to show you the best part of me for that. I don't forget you!
More and more savings!
You will see my profesional goals after, but I'll have a little more money to save, and I'll save them into HIVE blockchain. It's not much, but I'll try to save 25% of my wage into HIVE blockchain (HP/HBD and some tokens with income)
Will try to have more than 1000 HBD in Savings, 3k HP and double my HiveEngine tokens. Yes, it's a great goal but I can do it!
---
Personal goals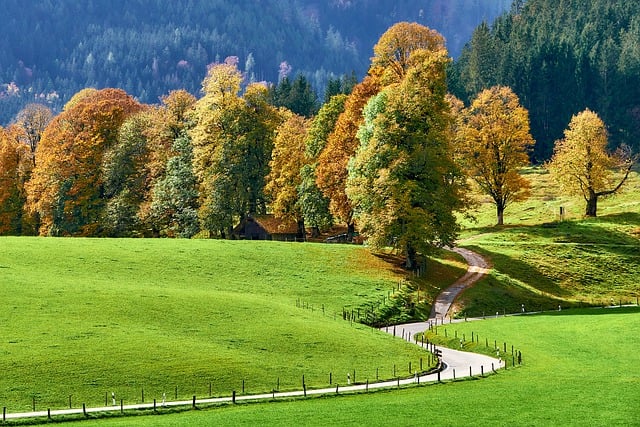 HIVE is many people too, and I already share moments of life and other things with many of them. But now, I'll share with all of you my personal goals for 2023.
Health
First, I've started this year with more physical exercices, and I need to continue this effort. It's very good for me. I can't become Apollo (the god, not the space program) but I can avoid much pain and problems! So I'll do my best to build a great body without pain.
Last year, I failed about my medical follow-up... I need to have a better medical monitoring and for that, I'll have more medical appointments. I must avoid avoidable problems.
The last thing about my health is something large. I've seen I can adapt my environment to avoid dislocations and pain. It can be expensive but this year, I'll do better to less issues and more time, that's why I'll buy some things that will help me in my life.
Job life
At this time, I only live with some small dev contracts, and it's not great for my health and me. I need a more stable life but with spare time for all my projects.
I think about to find a part-time job to have money to live. Don't worry about me. I'll only take the job that suits me best.
Hobbies
What is Life without hobby? I can't imagine it. So, this year, I'll spend more time for that.
First, I'll do more 3D prints! I love that, and I really need to learn more good practices and take time to produce some good 3D prints. Some of them will help me with my disease, but many others will be just for fun! I'll post some of them regularly.
Recently, I've found the Gridfinity storage, and I felt in love with this system! It's a small and extensible 3D-printed storage system. Just check search engines about that. I'll do some of them to store all my stuff like sensors, components, tools, etc. Of course, I'll share that with you!
Also, I don't share much DIY for electronics stuff I've already made but this year, I'll fix that! Regularly, You will see some post on my maker, electronic or wooden stuff!
Social
You know, I love people! I'm a social animal and I need human experiences to live. That's why, this year, I'll try to talk with more people. I'll try to meet some new people where I live, but all around the world too!
For that, I need to speak many languages. I'm a French native speaking guy, I speak a good English (but with some little mistakes) and I've start to speak Dutch last year.
So, It's time to continue effort with Dutch (to be more fluent). But I love to learn new languages and I think about starting to learn Spanish this year!
---
Hope you enjoyed this post! I wish you the best for 2023!
If you have advices to reach this goal in a faster or easier way, feel free to comment! And if you want to support me, just upvote/reblog this post.
Have a really nice day (and year)!
---
Images credits
---