Published October 13th at 9:12pm - 1000 ♥ - 1 min read
NEW: You can Delegate your RC right now ! RC direct delegation tool
Hivedevs
Hf26
Hive
Dev
Delegation
Leofinance
Hiveprojects
Archon
Tribes
---
After the HF26 update on HIVE blockchain, please welcome the Direct RC delegation tool !
https://delegate.superhive.me/
How to use ?

Just connect to the Direct RC delegation tool. Just enter you account without @, and press the big button.
After that, you will see your RC data : Current RC / Max RC / delegated RC.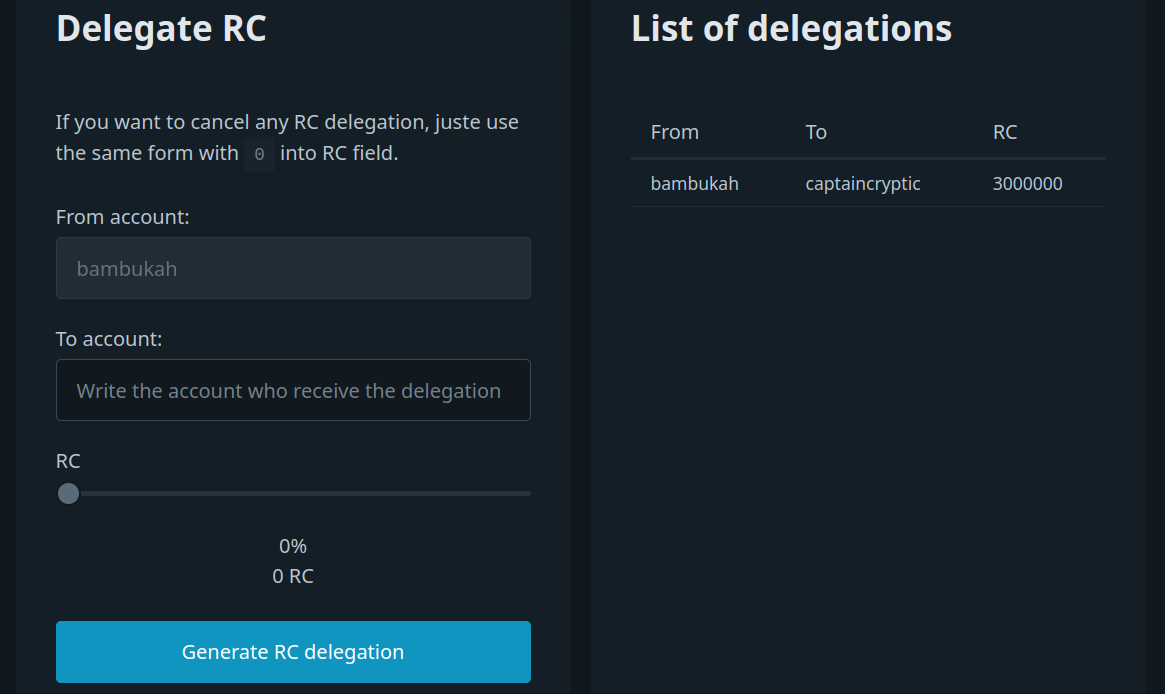 You'll also see the form to create the delegation, and on the other side, the list of already made RC delegations.
How to delegate your RC
In the form, just enter the RC receiver and choose how much percent you want to delegate and push the button!
If you have Hive Keychain, the pop up displays. just confirm the transaction. Congratulations, you have delegated your RC!
If you don't have Keychain, it's not a problem. This tool have a call back to generate the request for HiveSigner.
Conclusion
I hope you will enjoy this Direct RC delegation tool. If you like my work, don't forget to share this post and/or upvote.
Also, if you have feedbacks, idea or questions, feel free to post a comment.
Have a nice day!
---
PS : 5% of rewards goes to hive.fund