Date: 02/26/2022 - Upvotes : 420 - Words : 371
SuperHive v0.2.0 : New features, new themes, new fixes, ...
Ladies & gentlemen, Please welcome the new version of SuperHive, The next-generation blog engine (like Wordpress but fully HIVE-based). It's a major update with many things added.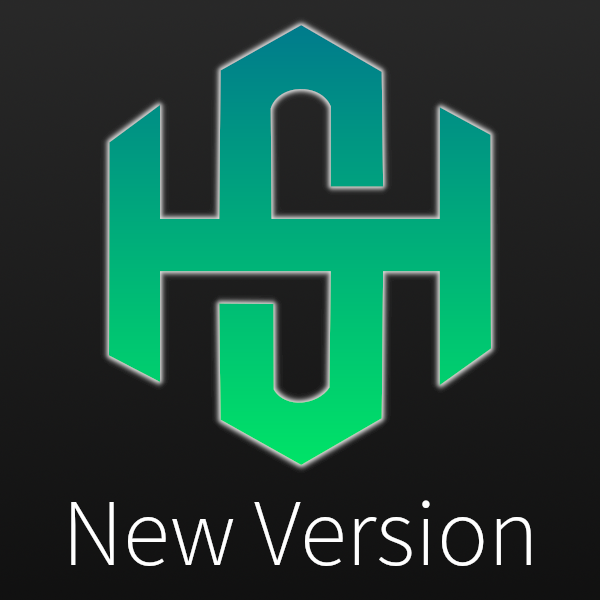 Two new themes : Celeste & Classic
I create two new themes for SuperHive. Many of you ask me to create a "classic" theme for book / classic writers. And some of you ask me a better dark theme.
Classic
The Classic theme is like a paper sheet on the table, It's really lightweight, and I made this with serif book-alike font. The result is an elegant & clean theme.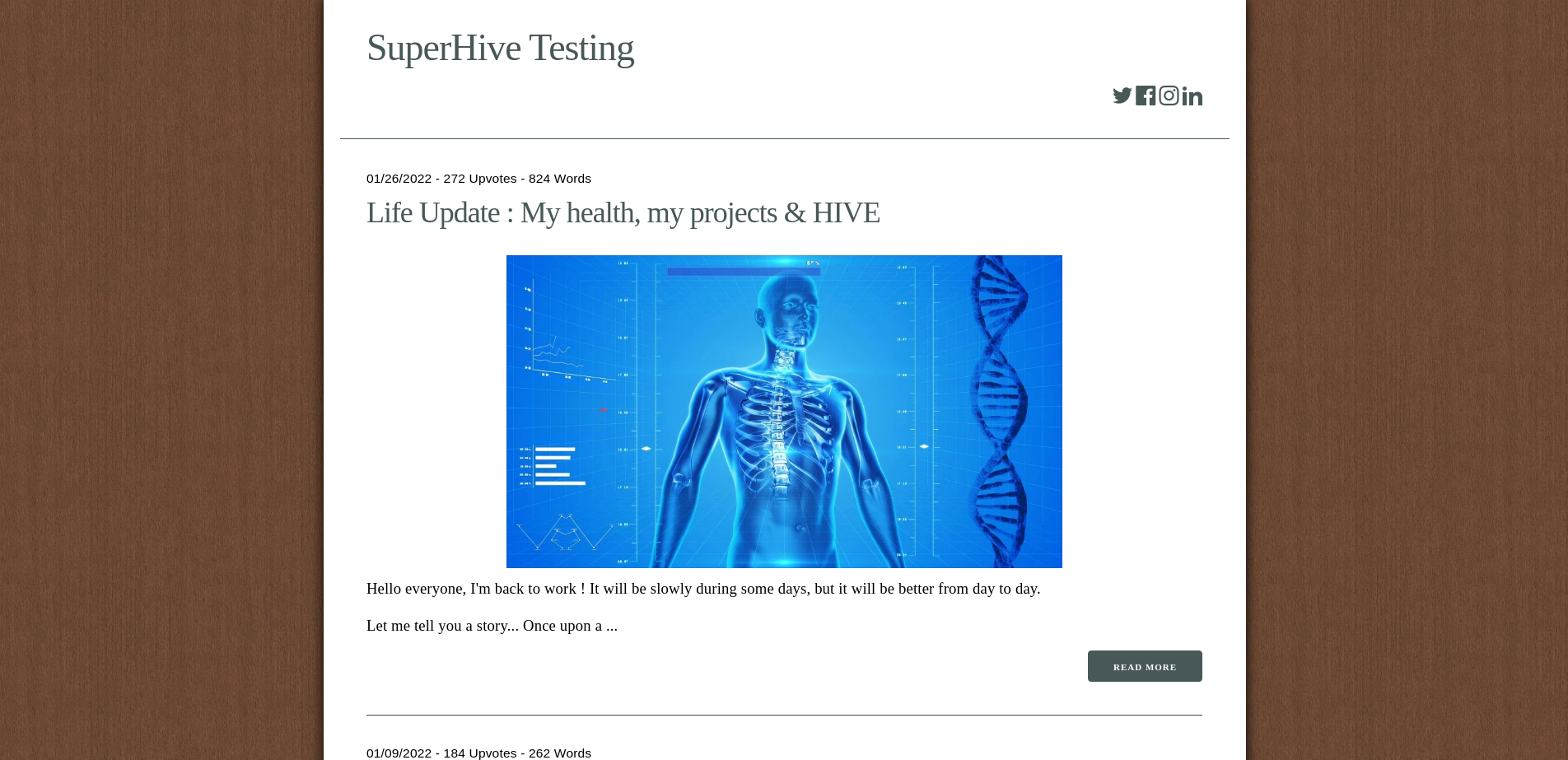 Celeste
For the Celeste theme, I need a dark blue-ish theme. It's a theme with a really great Nordic atmosphere, and an ideal readability for an optimal focus on content.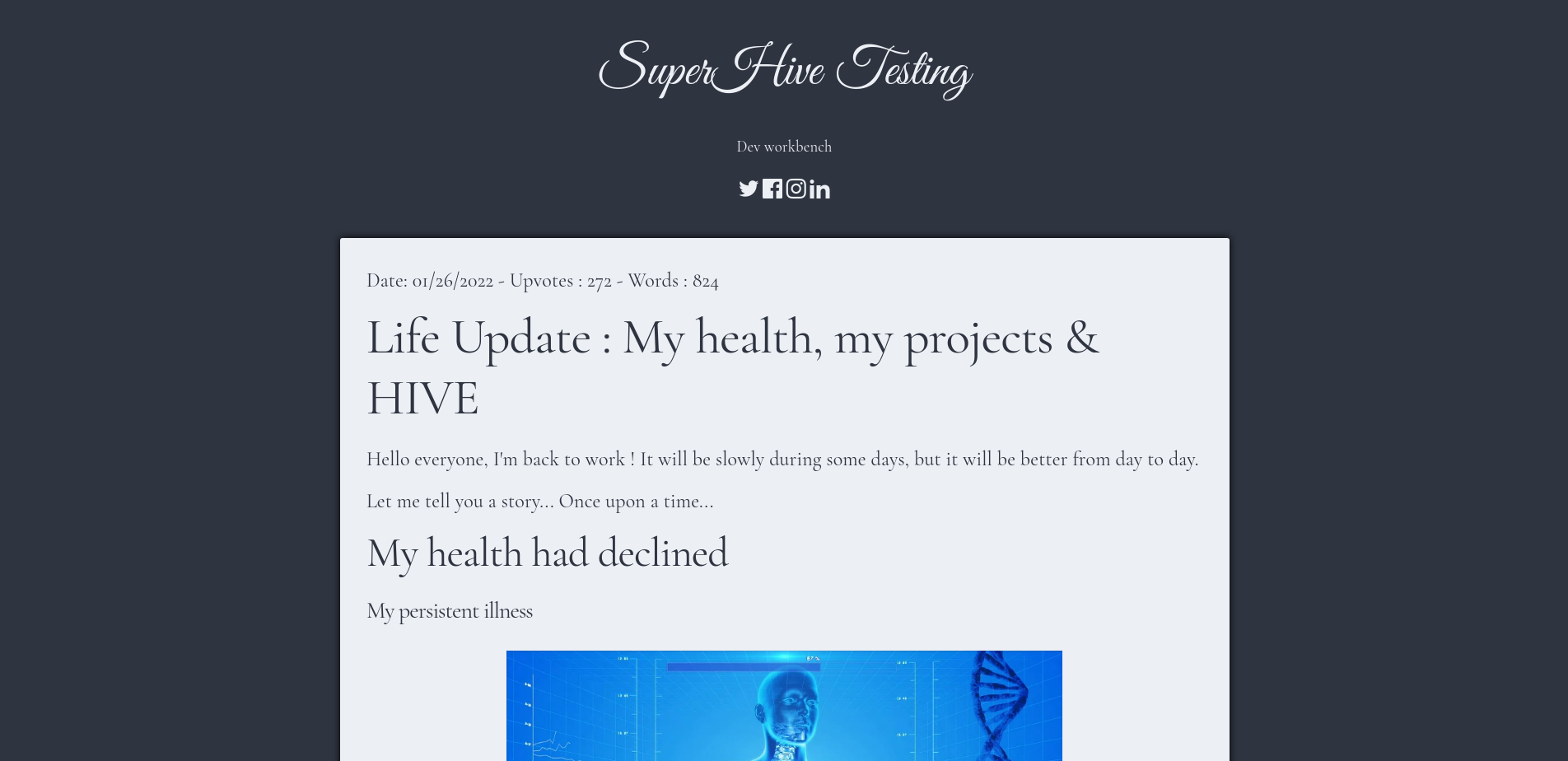 Bonus: Minimal Theme update
I change the minimal theme style sheet from SakuraCSS to PicoCSS (more stylish, and a little lightweight when GZipped)
New feature : Community
Super is now fully useable with a community account! You can create a real website with your community content. Just enter your community account in "author" field, and... the magic will happen !
New feature : UpVote
If you have HiveKeychain extension, any SuperHive website allow you to upvote for posts displayed. For example: you can upvote this post from my personnal blog.
Fixes
Some bugs are now fixed:
Admin panel: add pictures to json_metadata to show featured image.
Recover wallet icon on admin newPost & newPage
Remove some white spaces in admin templates
Default theme: fix lists bugs
Anything else ?
YEAH ! I've reserved 2 domain names for the future official website. I need to make something more professional. I only have the official Github repo and this project need a better exposure to the world.
I've also started to write documentation for Users, Developers and Graphic designers. It will be easier to install and use SuperHive in the future.
Conclusion
As usual, if you have questions / feed backs or if you want to sned me some support, The comments section is Open. You can join my Discord server to discuss about SuperHive and my other HIVE-related projects.
Hope you enjoy SuperHive. Have a great day ! Much love for you <3
---