Date: 10/09/2022 - Upvotes : 303 - Words : 563
Why it is so hard for me at the present time ?
I had some difficult times in the last few weeks. It's not finish, but I'm better. Now is the second level to feel better. This post is made to explain my life, nothing about HIVE or computers in this post.
My medication
I have Ehlers-Danlos Syndrome, and it's difficult to live without painkillers. I have Paracetamol, Codeine, Tramadol and Morphine.
But with the current crisis, some of them are most expensive or more hard to find. My decision is clear: I need to reduce them. It's very hard, but it's my only choice at this time to continue everything I do.
I try to do more exercises every day and many of them are from my physiotherapist. Even if it is sometimes heavy, I stay in warm clothes to improve blood flow. I try to be as careful as possible with my movements to avoid joint dislocation, ...
I also have orthotic devices, splints (or braces, don't know the translation), compression clothes. They help me to live better without medicine.
All of the above made my spirits low but I do the best to get better and I don't give up!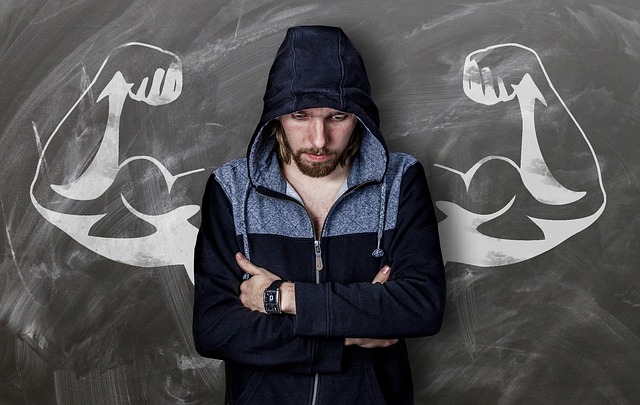 I'm European
As you know, Europe is in crisis time: drop of the €uro value, Ukrainian war, inflation, some shitty politics (Bonjour la France) and many more. But the greatest one is the Energy. In Belgium, we start to see rise of prices of electricity & gas. According to estimates, the price rise will be x4 for electricity and x6 for gas this winter.
I've made some house improvements to avoid moisture / humidity and cold air, but it's not enough. We still have to heat up the house.
I'm not the only one and I send many love for all Europeans who are going to throught the crisis. May the Force be with you!
Finances
As you know, I'm live in Belgium since 2 years now. And I don't have a job. With my syndrome, it would be hard. But that means I don't have payroll. Of course I have some cryptocurrencies and that's what keeps me going !
I made another choice: I follow paid training courses. The first one is Dutch (Goededag!). This is very important to get access to another paid training courses or jobs in Belgium.
It takes time, but after, I could take a part-time job that fits with my syndrome.
Conclusion
I'll try to write some posts about my tips and tricks to save money or live better with my syndrome. If you want, I can try to write in NL too.
It's a difficult moment to go through; but the Life will be better after that. I don't lose hope about future, and I'll be back better than ever after that !!!
If you have any question, don't forget you can ask them in comment section. You can add a comment too if you have some advices for me. If you want to support me and my HIVE projects, you can upvote and share this post. You can also follow me on Twitter.
I wish you the best. Have a nice day!
---
Photo credit : Elias de Pixabay
---
---